Adafruit Flora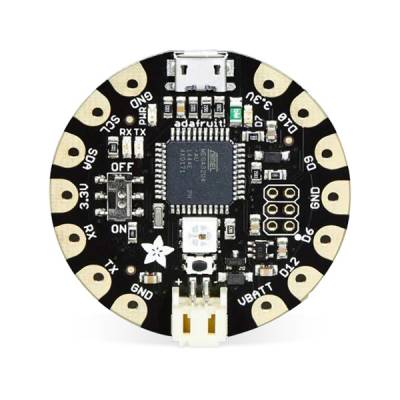 Dimensjoner: 45mm rund x 7mm tykk/ 1.8" rund x 0.3" tykk

Vekt: 4.7g

Battery input (JST): 3.5-16V (the regulator is MIC5225-3.3) with reverse polarity protection, 2A max rated connector. We recommend no more than 6VDC so that the 3.3V regulator does not overheat

USB input: 4.5V-5.5V with 500mA fuse

3.3V output pad: we recommend no more than 100mA, as the regulator can supply 150mA and the Flora Mainboard uses 20mA. but you can probably draw up to 250mA in spikes

Clock speed: 8MHz

Chipset: ATmega32u4

VBAT output pad: the higher of the VBAT JST input voltage and USB voltage (two schottkey diode connection)

Current Draw: 8mA quiescent, another 2mA when the pin #D7 LED is on.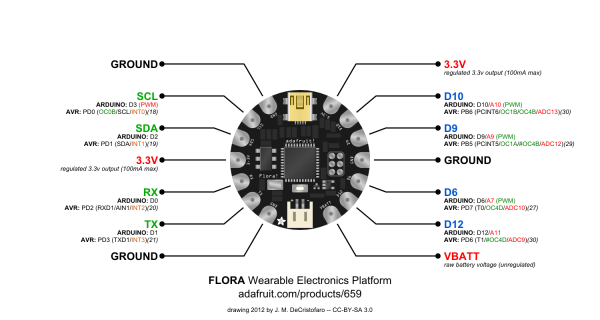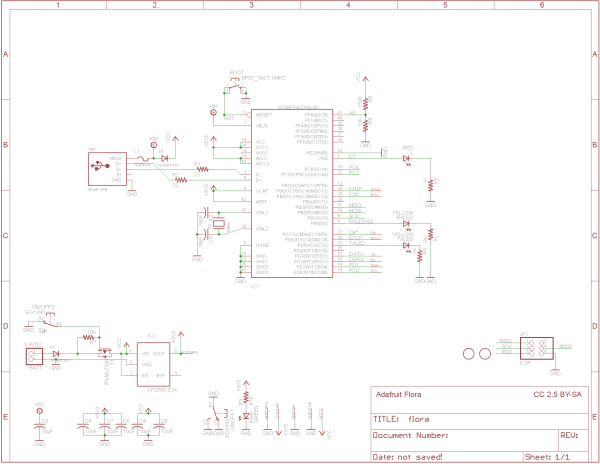 ---